While White House press secretary Jen Psaki hilariously tells the media that Joe Biden's administration is "constantly monitoring" and "watching" the price of oil (as if they can and will do anything about it), the company behind the abandoned Keystone XL pipeline is suing the U.S. government for more than $15 billion in damages.
In a press release out last Friday, TC Energy announced it had "filed a Notice of Intent to initiate a legacy North American Free Trade Agreement (NAFTA) claim under the United States-Mexico-Canada Agreement to recover economic damages resulting from the revocation of the Keystone XL Project's Presidential Permit."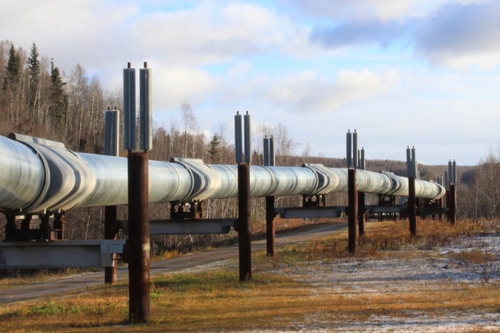 TC announced last month it would be scrapping the project after Joe Biden revoked a permit necessary on his first day in office. The permit had been approved by President Trump in the first months of his presidency, The Hill reports, and had "authorized the construction of a 1,200-mile pipeline that would have carried oil from Canada to the U.S."
"…leaving the Keystone XL pipeline permit in place would not be consistent with my Administration's economic and climate imperatives," President Biden had said of the project…
Read entire article here.
Original article posted by Tyler Durdan at ZeroHedge. Title altered by Montana Daily Gazette.