A highly concerned parent contacted Montana Daily Gazette with information concerning Micah Hill- who sent out an email at 1:33 pm Wednesday. Hill is the Superintendent of School District 5 in Flathead County. Many parents are NOT happy.
She shared the following:
"We have Covid testing grant money from DPHHS dropped all over Flathead County today for Hill to build a bunch of Covid testing sites for children opening Monday, October 11. Several principals and Superintendents have stated the last two weeks how "excited they are about the 'Child Covid Testing' that they will soon use."
This is total insanity.
Below is a copy of Hill's email
Subject: Free COVID Testing and Screening
Dear Parents & Guardians,

Through a collaborative partnership, several Flathead Valley rural schools and Kalispell Public Schools have been awarded a grant to support COVID testing for through the Montana Department of Public Health and Human Services. We are excited to announce the availability of free testing/screening for COVID beginning Monday, October 11In an effort to accommodate parent work schedules, we have three COVID testing sites available for staff, students, and parents. The tests available include the BinaxNow rapid test and PCR Covid screening tests.

Having these sites available will allow us to quickly diagnose and process confirmed COVID positives. Additionally, while operating within the updated CDC guidelines, we will be able to test individuals under an advised or mandated quarantine. This may shorten the quarantine dates, allowing for a safe and timely return to school/work.

We identified three test sites, which we hope will provide easy accessibility for families from all of our districts. Our intent was to provide an 'East', a 'Northwest', and 'Central' site at a variety of before work, after work, and weekend hours to accommodate busy family schedules. Testing will be available at the following sites and times.

East Location – Snappy's Sport Center parking lot Monday – Friday 7:00 a.m – 11:00 a.m. AND 4:00 p.m – 7:00 p.m.
West Location – KidSport Complex parking lot Monday – Friday 7:00 a.m. – 11:00 a.m. AND 4:00 p.m – 7:00 p.m.
Flathead County Fairgrounds – 4H Building Monday – Saturday 9:00 a.m. – 4:00 p.m.

Testing will not take place without the parent/guardian's written or verbal consent. We hope you find the additional testing options helpful for your family. Each testing site will have additional information for you based on the results and circumstances of your Covid test.

Micah Hill
Superintendent
Kalispell Public Schools
233 1st Ave E
Kalispell, MT 59901
406-751-3434

"The best place to live, learn, and work!"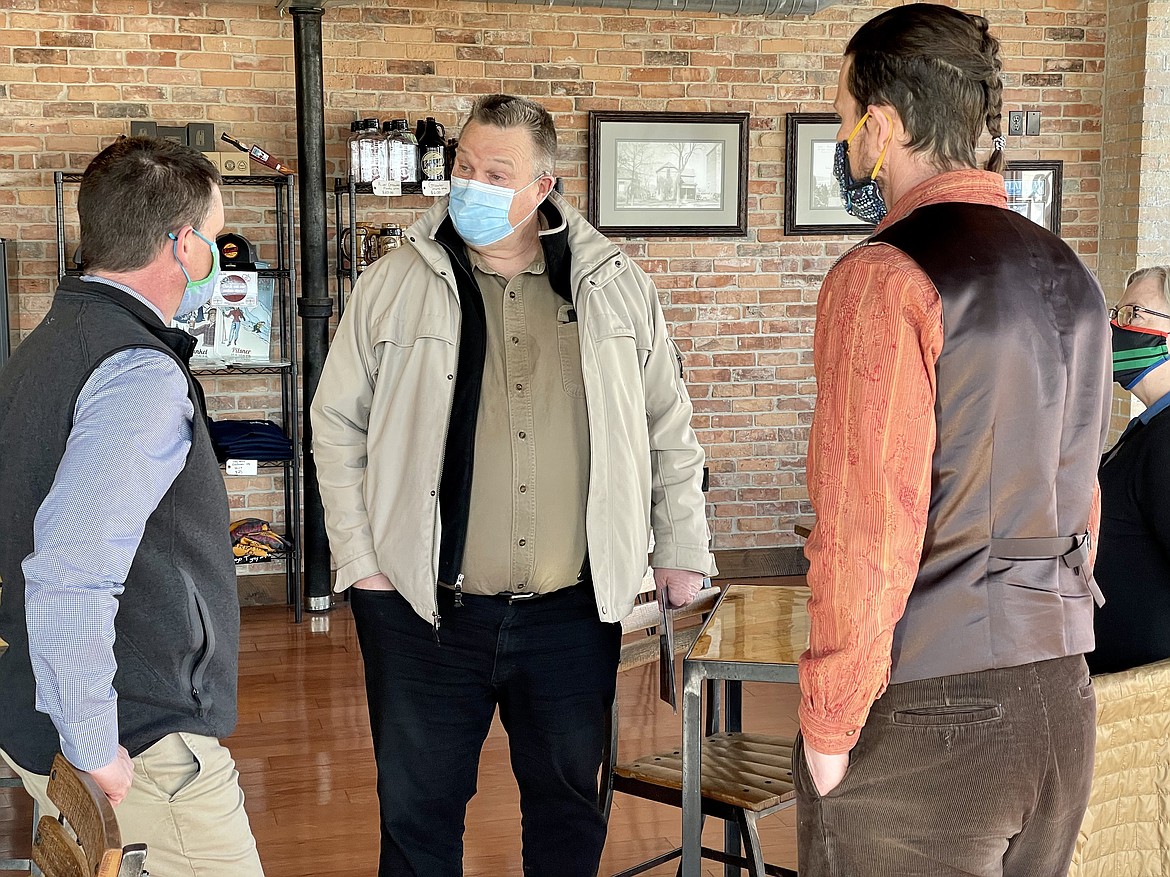 Hill above, met with Senator Jon Tester last year who issued ESSER funding- 'Covid Cash'- which Hill was awarded via two consecutive raises last spring consisting of $6000 each. Hill is fond of the Covid narrative as it keeps the money flowing.
The concerned parent continued:
…will be able to test students under an advised or mandated quarantine… Per HB121 there is no longer a mandated quarantine of a healthy student….if the child is sick, why would testing be needed? – they should stay home and consume chicken noodle soup. If the child is not sick, why do they want to test them so badly? Oh yeah, to keep the hype to force the vax on them next month.
If the child is not sick, it is actually parental choice to decide whether or not their child is feeling well and attending school.
Also, why do we need to burn more money for more testing? There are plenty of open test sites already. Hill wants to "quickly diagnose" more students without having a medical degree? What if he tampers the test when he doesn't like the student and wants to retaliate against them?
For all who want to give their input, Superintendent Hill's phone number is listed above in the email.
As the ludicrous PCR tests with a cycle threshold are set at 40 in Flathead County-which is so high it creates faulty tests- we fully expect a slew of 'false positives' meaning well children will come out with a defective Covid test result.