Zinke is not Montana's man.
"We really haven't seen him in Montana," said Cora Neumann, a Democrat from Bozeman who is one of four candidates running against Zinke so far.
As a candidate, Zinke already has his share of questions to answer: It's been almost three years since he resigned from the Interior Department amid a series of ethics scandals and federal investigations, some of which were referred to the Department of Justice. But in Montana, perhaps the most acute question now is about exactly where he lives.
It's long been known that Zinke splits his time between Whitefish and Santa Barbara, California, where his wife owns property and a yacht — a point critics have seized on in his previous congressional races in 2014 and 2016. And over the past several months, Zinke has conspicuously traveled across Montana, frequently posting photos on his new Instagram account, @zinkeformontana. But when I visited the state over the summer, a half-dozen residents of Whitefish and the closest city, Kalispell, told me that, until Zinke launched his most recent campaign, they hadn't seen him around much since he left Washington in late 2018. The most recently available FEC data shows Zinke has received campaign donations — about $181,000, as of July — largely from non-Montanans, as well."
Think about that. Zinke spends a ridiculous amount of time in CALIFORNIA! And California is known as the liberal seat of the nation.
Zinke must not be able to gain much funding from Montanans, so he has to approach outsiders.
"But there's more than cultural animus to the argument that Zinke has become, effectively, an outsider to his state. Based on his most recent fundraising totals, nearly half of his campaign donations have come from donors in Texas. His largest single donation came from an oil company CEO in Dallas.
Money is coming in, and it's from Texas.
"Maybe if he had come back after he resigned as Interior secretary and moved back to Whitefish and came back to the community, that would be something. But Ryan didn't show up until there was an announcement for an open seat," said Al Olszewski, a former Montana state senator who is Zinke's sole challenger."
Read the rest of the story about the true Zinke here.
As a native of Whitefish myself, I can tell you Zinke had a pretty easy life. He skied, was on the swim team, acted in plays at least one I know of (because I was in one with him), and his family had a home on the highly coveted Whitefish Lake.
To quote a Whitefish native who grew up with Zinke, "He was always an intense kid, extremely competitive, always had something to prove. I remember him throwing temper tantrums as a five-year-old."
Zinke is a bully, and it shows. When Zinke first announced he was running for a House Seat, a citizen asked him a question, and he got in her face. This took place at a meeting in Flathead County, where many are NOT in favor of Zinke. The *film and article posted here prove it.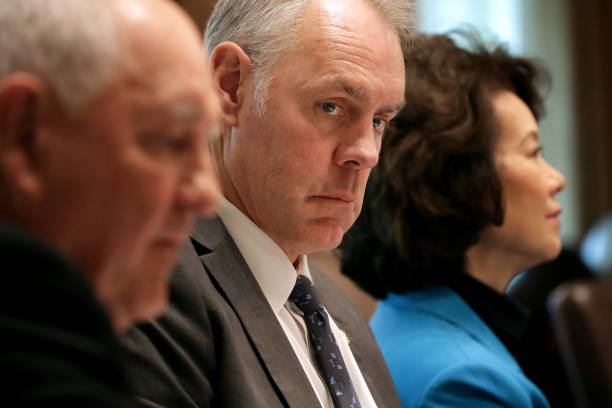 Zinke touts himself as a "5th Generation Montanan," but his actions don't show it as he hangs out on a yacht in California.
A highly intuitive Flathead County citizen recently claimed, "Ryan Zinke isn't going to Washington for Montanans; he's going for HIMSELF."