Just in: Union Pacific Railroad will be the next to enforce the Experimental Injection upon their employees to retain their jobs. Unlike Southwest Airlines, however, there is a loophole, but exactly how many employees will fit under that category and be approved via such methods is yet to be seen.
What loophole is that? As can be seen (below)- in the following document- recently revealed by Union Pacific Railroad, they, unlike many entities, offer a 'religious exemption' as well as a 'medical exemption.' in the midst of Biden's "Covid Mandate" madness. This may mean a whole lot of employees will "get religion" really soon.
Below is the official email sent out by Union Pacific to its employees
After reviewing the White House's COVID-19 vaccine mandates, Union Pacific is complying with the executive order mandating employees of federal contractors be fully vaccinated by Dec. 8. As a federal contractor who .ships goods supporting our nation's armed services, UP is fulfilling this federal requirement.
"Along with being our best defense against severe COVID-19 illness, vaccines are our best path forward out of the pandemic," said Beth Whited, executive vice president and chief human resource officer. "Vaccine mandates are not unique to UP – many companies, schools, and private businesses require vaccines."
Report Your Vaccination Status by Dec. 8
To comply with the federal mandate, every UP employee is required to report their vaccination status by updating the 'My Profile' tab In SAP, as demonstrated in this RailFlix video – the entire process takes less than five minutes. Vaccine statuses will remain confidential, disclosed only on a need-to-know basis.
Any employee who responds 'No, I have not been vaccinated' has an opportunity to apply for accommodation for medical or religious reasons. Previously approved business travel accommodations must be resubmitted to be approved under the new federal mandate.
Those without an approved accommodation must be fully vaccinated by the Dec. 8 deadline. This means employees must receive the final dose (second dose of Pfizer-BioNTech or Moderna; or one dose of Johnson & Johnson/Janssen) on or before Nov. 23.
UP has compiled state-specific COVID-19 vaccine Information to help employees locate a place In their local communities to receive their vaccination. Employees should arrange to receive the vaccination outside of work as soon as possible; agreement employees unable to do so may follow the standard process to lay off using HP status. Please note weekly testing is not available as an alternative option, as the federal requirement mandates employees be fully vaccinated.
As incentive to report and provide proof of vaccination status In the 'My Profile' tab In SAP:
• Agreement employees will be offered a $300 Incentive for all who comply with UP's. efforts to implement the federally-imposed vaccine mandate. UP is in discussions with the organizations that represent our unions regarding our implementation efforts.
These incentives, available through the end of 2021 regardless of when employees receive and report their vaccination, replace the previous swag incentive program. Swag orders received by 12 p.m. CT today still will be fulfilled; after this time, the program will be. discontinued. Please note any employee who submitted their COVID-19 attestation to receive swag still is required to report their vaccination status in SAP by Dec. 8.
Those who do not report their vaccination status by the deadline will be subject to disciplinary action, up to and including nonagreement employee termination or agreement employee medical disqualification. Additionally, providing false documentation will result in termination.
(Notice the $300 "incentive" in the document above.)
Montana Daily Gazette provides a Religious Exemption Form here for public use.
Montana Daily Gazette- concerning Union Pacific's email- reached out to Commissioner Pinocci who is very concerned.
Public Service Commissioner Randy Pinocci then remarked "Southwest Airlines may never recover from what they've done. We shall see how this turns out for Union Pacific. And if so what will BNSF do?"
Several various scenarios could play out or possibly come to pass, and along with those, many questions concerning Union Pacific's new venture.
*What happens if Union Pacific employees aren't granted said "Religious or Medical Exemptions" and if certain employees don't fall under such categories?
*What happens if a percentage of especially Signalmen and Dispatchers quit or become fired due to the Covid Mandate?
*What happens if even 15% or more employees are no longer working for Union Pacific?
This is where possible disaster and distress could occur.
In "railroad terms," Signalmen and Dispatchers" are backbone employees; there is a time element needed to train such workers from several weeks to up to a year or longer. Also, if even 15% of employees quit or (wait until they are fired), an entire Railroad could be down. If a higher percentage were to leave, it could spell colossal chaos.
The United States is very dependent on the railway system and has been for many, many years. Fully functioning railroads are paramount to the very survival of the American people. Cargo trains carry imperative necessities such as coal, lumber, medical supplies, fertilizer, gas, grains, and food.
Trains also carry huge cargo loads, meaning anywhere from 600 to 800 carloads full, and are often double stacked. This calculates an enormous amount of goods that would significantly affect the American people should these railroads be down or delayed.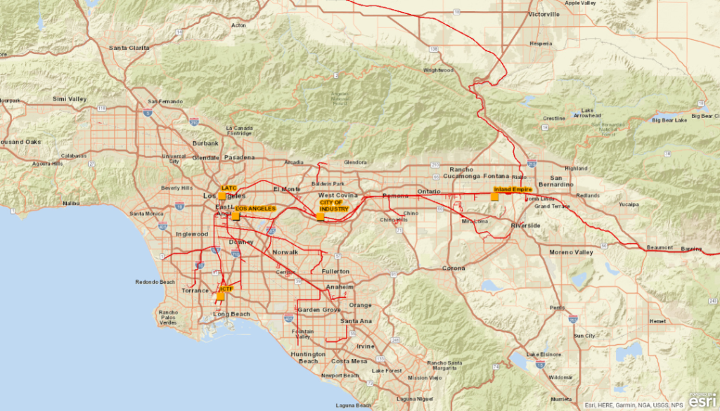 Here is the route which Union Pacific travels throughout Montana.
"The Union Pacific (UP) has 125.2 miles of rail in Montana (3.7% of the state's rail miles), which runs from the Port of Montana at Silver Bow (near Butte) to the Idaho Border (along Interstate 15) and on to Salt Lake City via Idaho Falls and Pocatello."
Randy Pinocci,-Public Service Commissioner-who regulates partial railroad safety- is concerned that "If or rather when all rail service is limited- due to the Biden-"Covid Mandate"- where a leading export is coal and agriculture, and as most countries use coal to generate electricity, and where Montana and Wyoming export a portion of these resources, I am extremely concerned this could affect the energy market thus putting people's lives at risk. As well, cargo ships loaded with shipping containers are currently backed up in numerous harbors nationwide, and as rail services carry these containers and play a key role in the transportation and distribution of these containers, this problem could prove disastrous. Rail services carry many goods and products which could also cause pose national security risks if delayed or down. The lower 48 states depend on cargo passing through Montana. A large amount of the United States rail service supply also travels through Montana."
Nothing has been publicized yet concerning BNSF and which option they may choose to implement whether it be similar to Union Pacific's (with exemptions) or Southwest Airlines.
Time will tell the outcome, and the next question is; will Burlington Northern Sante Fe Railroad be next?