Evel Knievel was a wild and crazy guy.
WHO IS EVEL KNIEVEL
"Professionally known as Evel Knievel, Robert Craig Knievel was born in Butte, Montana on October 17, 1938. Knievel found his way to fame by performing death-defying tricks on his motorcycle. His name was known around the world for his daring stunts, crazy crashes and riding skills. His first stunt was a jump over 40 feet of parked cars and a box of rattlesnakes in an attempt to attract people to his car lot. This was when he realized he could make money by performing crazy stunts. He always considered himself to be more of a businessman than a stuntman."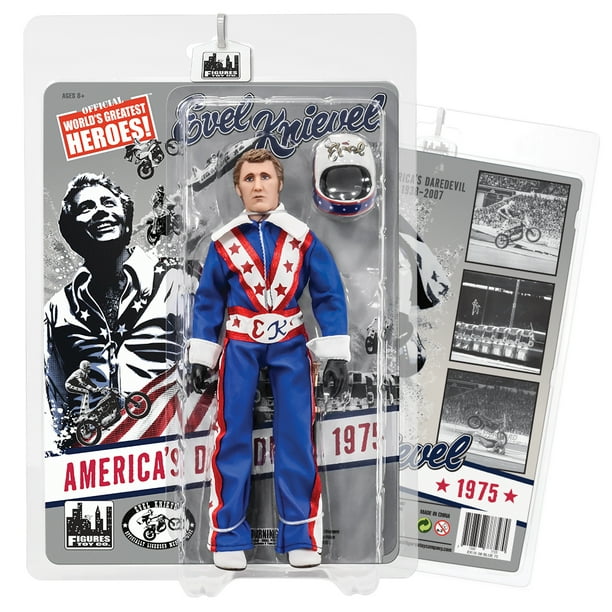 He born and raised in Butte Montana. Today on his birthday, October 17th we share his fascinating story here.