Recently Tammi Fisher (former Kalispell Mayor) interviewed with the "Washington Post," and oddly enough, the article was published right before City Council elections in Flathead County. Fischer, who still claims to be a conservative, has gone full rogue throwing Flathead and Statewide Republicans "under the bus," and very possibly attempting to throw off the upcoming Flathead County elections.
Word has it that Fisher was snooping around for months gathering "intel" on folks. Lisa Rein "The Washington Post" reporter who wrote the article spent her entire summer floating around the Flathead to "investigate matters."
Don't be fooled; Rod Kuntz is a far better candidate for Kalispell City Council than SEIU nurse Jessica Dahlman, who headed up the infiltration of Antifa-ridden/Black Lives- laden SEIU to Flathead County and isn't qualified anyway to be on the council. And even though Angela Kennedy is a very nice person her Black Lives fist on her FB page shows she's not right for Kalispell City Council either. Jed Fisher would be a far better choice.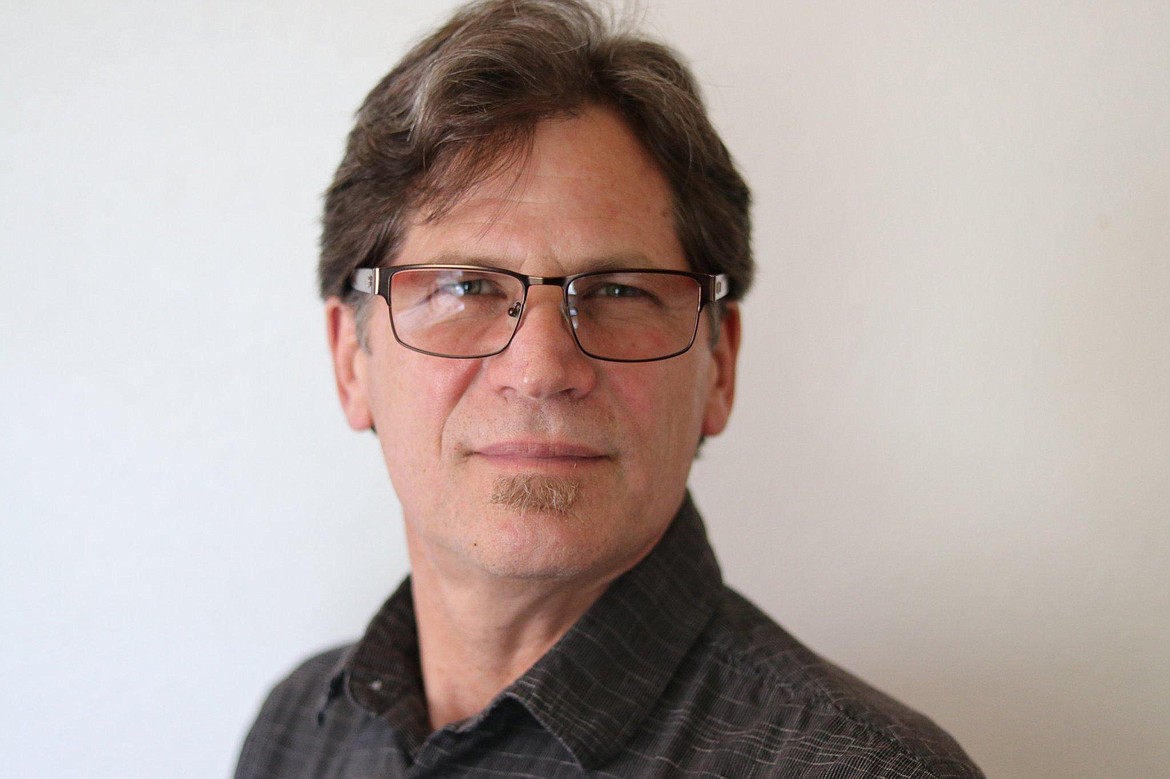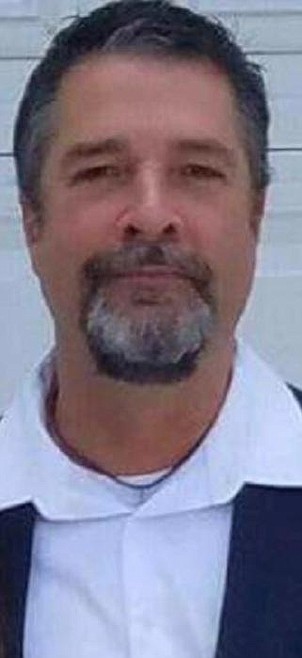 There is a goodly amount of straight-up "false "information in the article from the
"Post." Read "The Washington Post" full article here.
The "Post" reported the following:
"The October death by suicide of the ninth local teenager in 16 months prompted offers of counseling, training for teachers, and visits from national suicide prevention experts. But it also whiplashed into partisan recriminations, as residents lashed out in public forums against the superintendent of schools for failing to impose dress codes and discipline, against parents for not securing their plentiful firearms — used in several suicides — and *against the supporters of masks and other pandemic restrictions. An issue the valley might have rallied around, in another time, risked dividing it yet again."
First of all, there weren't nine student suicides; there were 12 (not every suicide was reported), and the first in a series of student suicides were because of imposed quarantine lockdowns by Governor Bullock in the spring of 2020. Secondly, the first adult to commit suicide was a school counselor, which the schools needed to address and apologize to students for. If a counselor does such a thing, what kind of message does that send students. As far as Superintendent Micah Hill is concerned? HE allowed the most depressing yearbook, which was entirely uncalled for in the middle of his constant quarantining of well students (which is against the law in the Montana State Constitution), and where students became so depressed they BEGGED to not be quarantined.
Sorry, not sorry, this IS the issue. "and *against the supporters of masks and other pandemic restrictions. An issue the valley might have rallied around, in another time, risked dividing it yet again." These oppressive issues have much to do with student suicides.
Face the facts, Hill brags day and night about not closing down the schools for even one day, yet his tyrannical measures were so oppressive that last spring, students were skipping school and flunking and forced to do summer school. Ridiculous. Read the article concerning suicides put out by Montana Daily Gazette several months ago. Strict tyrannical measures were a huge part of the problem. See the horrific propaganda-filled yearbook which Hill and other staff allowed and which many students detested and refused to purchase. Everything about this yearbook spews depression and lack of hope then they wonder why students are distraught.
Fisher's interview stated" "(Most local schools stayed open through the pandemic.)" But again, if students got so burnt out on the tyranny and not breathing to the point where they were fleeing, what good was staying open at all?
And what is this next statement in the "Post" supposed to mean?
"Supporters of former president Donald Trump, adamant that Joe Biden stole the 2020 election,"……..
Any person with any logical rational mind knows by now that election fraud was and is real and took place everywhere.
The "Post" also allowed this lie to be published.
"Someone smashed the plate glass window of a bookstore along the route, (meaning during the 4th of July Parade) then crumpled the gay pride flag displayed inside."
NO the Bookstore wasn't invaded the day of the parade but rather, a slew of vandalism took place at a different time. "The Bookstore" wasn't the only store that hit.
Fisher's perceptive of hard-core reality is way off. The "Post" article continues:
"Ultraconservatives newly in power backed two candidates for state office in 2020 with misdemeanor criminal records. One was Greg Gianforte, who pleaded guilty to a charge of assaulting a reporter during his campaign for the House back in 2017. (He would later be elected governor after an endorsement from Trump, who praised Gianforte's violence.)
First off, the "reporter" was smack dab in Greg Gianforte's face taunting him to a ridiculous level. And if we are talking about "guilty charges," Montana's former Democrat Governor" Bullock desperately wanted Montanans to receive "full-term abortions" That is murder since we are talking about "violence" here. Please, let's keep things in perspective.
Fisher airs a weekly podcast entitled "Montana Family Values" and yet seems to side with Democrats whose very core is based in the slaughtering of children and is the antithesis to "Family" in every sense of the word. Fisher is a "gap filler columnist" for the wildly liberal Flathead Beacon owned by Maury Povich and Connie Chung which speaks volumes.
The "Post" states the following about Fisher:
"She pulls no punches, bashing Republicans who swept statewide offices as "criminals and unlikeables" and the ultraconservatives who now dominate the state legislature as "wackadoo righty-rights" and bemoaning Montana's party-line voting as the extinction of a tradition of "middles who care who the candidate is as a human being."
Sorry Fisher, but middle ground means left. The "middle ground" is lukewarm, and we know what the Good Book has to say about that. We can certainly tell you who the "wackadoos" are in the state legislature, and it's not the conservative Republicans. Read about Mary Ann Dunwell and her ridiculous constituents' antics (here and here) in and outside of the Capitol. They are perfect examples of crazy whackos.
There simply isn't much of a middle ground. There can't be as many issues are black or white. And the facts are in; many bills were passed in the Legislature by upstanding Legislators in 2021; in fact, it was a stellar year.
Here's probably the most false of all the information Fisher spouted in her interview with the "Post."
"When the 90-day state legislative session convened in January, the Flathead committee chairman, (John Fuller) now representing the valley in Helena, introduced a bill to prohibit transgender women and girls from competing on publicly funded women's athletic teams. It was the first shot in a blitz of conservative policy changes under one-party rule.
"Will this be in our schools when 'Govt Check point' John Fuller starts his pre-athletic female-only sex organ checks?" Fisher chastised on Twitter, retweeting a grainy photo of a medical exam table."
Fisher coined herself as a "conservative", but her actions and words prove the total opposite.
You're WRONG again, Fisher, dead wrong.
Transgender women and girls are BOYS -not female in any sense of the word-and never will be. A simple blood test will demonstrate and show and ALWAYS come out as XY, which equals MALE. John Fuller is to be commended for his bravery in stating the obvious and protecting true girls and females in womens' sports. This article by MDG's Publisher goes into detail on this matter of truth concerning transgenderism.
Once a boy, always a boy.
The interviewing of Fisher went on and on and on.
"On a Saturday in late July, she drove two hours to "a park in St. Regis, a tiny town famous for its cherries, for a tent revival. Activists piled in from conservative strongholds around Montana, eastern Idaho, and eastern Washington."
We thank the good Lord for "activists" such as Theresa Manzella and Derek Skees, who put on and attend such events to set the record straight and carry the truth far and wide. Manzella and Skees are truth-tellers; it's their reputations that follow them accordingly. The St. Regis event was a smashing success.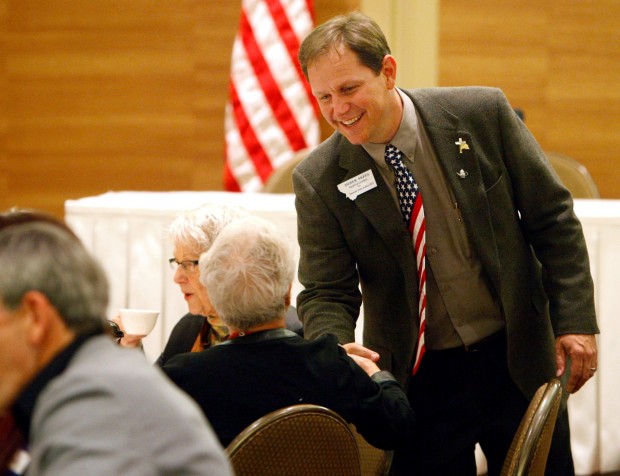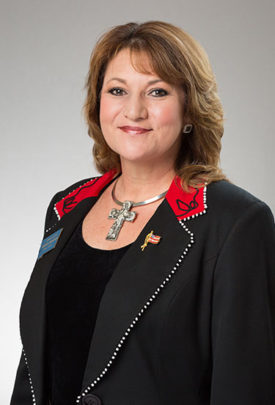 The spittle continued through the misinformed "Post" article as the 4th grade Marion teacher was up next.
"Kari Elliott, 49, panicked that she would be unprotected in her classroom. She was newly engaged nine years after her first husband died in a car crash. She updated her will and life insurance policy just in case. Then she wrote a letter to the school board and posted it on Facebook, begging them not to give in to pressure to rescind the mandate.
"None of the students I know love masks, but it's not a big deal; at least we are IN SCHOOL!" Elliott wrote. "Please don't ask this of me. For 26 years, I have given everything I could to the students I teach, to the districts I work for, even the state of Montana. This is not something I can do for anyone."
Elliot is in error, grave error.
Last fall in September of 2020, along with 3100 live signatures-hoping to abolish masks and keep toxic Experimental Injections far away from Flathead County-citizens presented to the County Commissioners of Flathead County, notarized Affidavits of Harm and Liability signed and penned by students' parents and teachers concerning the grave harm caused by masks. One teacher was so ill, in fact, that she became infected with Staph infection and was extremely sick. A 7th-grade student at Columbia Falls Junior High was forced to run track 4 miles a day in a mask because the coach was so paranoid the "Health Department" would shut the school down. The young man had a horrible facial Staph infection.
Elliot's dribble in the "Post" continued:
"Within a few days, Elliott had a headache, plugged ears, and a stuffy nose. A coronavirus test confirmed a breakthrough case. She went back to the classroom in early October, recovered but exhausted and frustrated: "I'm mad that people won't get vaccinated and that this stupid virus continues."
Again the truth prevails.
Multiple Logan Health nurses have admitted that "most the sick and dying people have been vaccinated," and as the cycle threshold is set at 40 at Logan Health, even Fauci admits that a higher cycle threshold number proves false-positive cases. Former Interim Health Officer Tamalee St. James Robinson didn't even know what a cycle threshold was! Not one child has died from Covid-19, according to state statistics, and the flu is more dangerous for children than CV-19.
The entire "Washington Post" article is nothing more than a ploy to get the residents of Flathead County to vote LIBERAL. Hold you're ground, Flathead; do not falter.
One last thing. Montana Daily Gazette's field reporter from Bigfork called the writer of the "Washington Post" article Lisa Rein and asked her, "It appears your article contains suicide" (just to see what 'page' she was on), to which she answered, "It's not about suicide at all" and then hung up on him.
Lies, all lies, "Washington Post."