Perhaps you've viewed the latest "Conservative" group of political candidates in Flathead County under the 'guise' of "Flathead First," and perhaps you haven't, but at any rate, you're about to be educated in the art of deception.
Please read the following 'Mission Statement' below of the PAC entitled "Flathead First."
Our Mission
Flathead First is a grassroots, conservative arena for thoughtful engagement to better the Flathead Valley and Montana.
We expect those we elect to put the Flathead first, ahead of personal agendas and special interests; to provide good governance, principled leadership, and fiscal responsibility, with accountability to voters and taxpayers; to preserve and enhance our quality of life with wisdom and foresight; to value and respect our public servants and all citizens; to faithfully steward the nonpartisan institutions our community depends upon.
Flathead First is an all-volunteer group of longtime Flathead Valley residents and community participants. We hold accountable those we have elected to represent us. Our selection of candidates to support or oppose is based on careful consideration of their positions on issues of local concern, leadership, experience, voting record, electability, and willingness to work cooperatively, in good faith, to craft sensible solutions.
OK. It's showtime. Time to expose these RINOs.
Let's logically examine (and dissect) what's written above.
Ironically, the 'Our Mission' (narrative above) was written by someone (other than the candidates) stating that such candidates are "accountable to voters." One of the first things any bright "voter" wants to know is WHO is talking in the "Our Mission" because there's no way to contact them! The writer or (writers) of "Our Mission" has chosen to remain anonymous. This is a huge problem and a big no-no in the world of "accountability." It's like they are a Secret Society. No one knows who wrote it; there is zero phone number to call, no email to contact, and the only other name available on the entire website besides the candidates (whom you can't contact either) is the treasurer; there is no way to actually connect with him or with any of them.
One thing we do know is that they have taken in a LOT of money this 'PAC' has, and that it is being funded by "old Flathead County Money.' The Kings who own Three Rivers Bank, Sliters the hardware people, and the Biblers, the garden people have all donated to this PAC (and generously), and on it goes.
They use sneaky language-"conservative arena" (these people are no more conservative than a cat is a dog. They are 'moderates' (they even shared that with a candidate, not in their 'club'). Moderates are NOT conservatives! They are RINOs! "We hold accountable?" Well, Jack Fallon doesn't want to be accountable to anyone! (They highlight Jack Fallon in their flier, who is a dangerous man. Fallon is the 'kingpin' and their "scary leader." Fallon is a full-blown RINO and liberal-not a 'Conservative Republican" like his sign states.
LET'S TALK ABOUT THESE 'CANDIDATES.'
Experience? Lee Heustis has zero political experience to our knowledge and didn't even have the courtesy to call when he missed his debate against his running opponent John Fuller. Who knows if Heustis would be accountable for anything?
Electability? Debbie Pierson is NOT electable read about her mistakes here.
Willingness to work cooperatively? Jack Fallon doesn't want the peasants of Flathead County telling him what to do. He is controlling and stifles people, and is arrogant. Liberals are behind Jack Fallon in his race for "County Commissioner."
Good faith? Lynne Rider loves the teachers union (there's a strong chance Heustis does, too, as does Cal Ketchum and Jack Fallon). See the pattern here? Lots of Flathead First candidates love the teachers union, and that's not good.
Leadership? We know Courtenay Sprunger is a RINO and definitely a leader (she's on the board of the Chamber of Commerce comprised of ultra-liberal Democrats, and she brags out being on that board). Need we say more? We've already covered her, so click here. ironically this FF group wants you to 'state your occupation' when you write them a "Check," and yet Sprunger won't even tell you HER OCCUPATION!
Tanner Smith was on the 'Flathead First' website and then just disappeared into thin air. Smith was previously in this group and then was somehow removed…..Hmmm, we will just leave that right here…..
Leadership and experience? This next one is a doozy. Cal Ketchum is a leader alright-he leads people astray. As the former Superintendent of West Valley school, he held secret board meetings that extended mask-wearing and didn't open them to the public. He installed an electric car plug-in at the school for his personal electric car and then utilized it until somebody complained about the electricity that the public taxpayers were paying for. He sent out an email saying that he calculated what it cost to use the electricity and would pay that to the school. The next year that outlet was removed. Shady and sleazy stuff.

Oh but there's more.


FOR MORE FUN, CHECK OUT MARC RACICOT'S QUOTE BELOW ABOUT THIS PAC! (Check out flatheadfirst.com and see all the craziness for yourself).
They quote Marc Racicot, who is a RINO, and he sounds more like he's going to an AA meeting than promoting so-called "conservatives."
"…the Great Middle is in the process of organizing itself with a higher goal, quietly but surely, not by express agreement or party affiliation, but by standards of decency, integrity, honor, and faithfulness to the best interests of the Republic…."Marc Racicot-
The Great Middle" sounds more like the "Crazy Liberal." What the heck is he talking about?? "Not by party affiliation?" These candidates are running under the REPUBLICAN PARTY TICKET! And yet, from Racicot's quote, it's as though he (representing all of them) is embarrassed to be a part of any particular "party."
Do not be deceived; these people are not conservatives. They are imposters.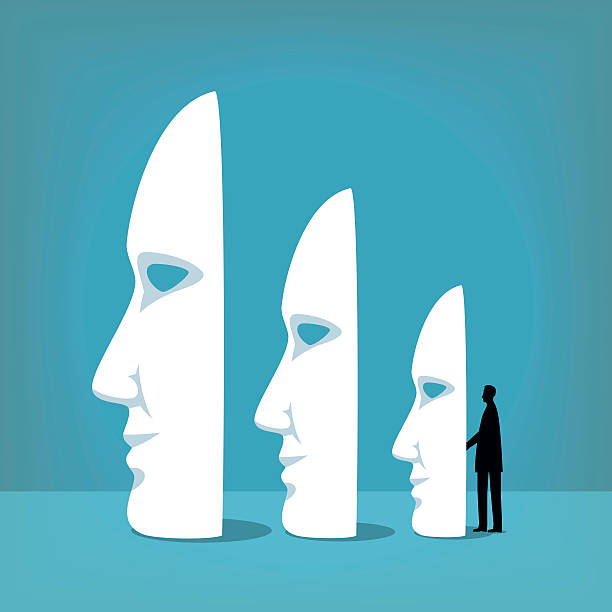 It gets even worse. Check out their "flier."
The flier above is out of control. Fallon MASSACRED the Montana state Constitution (watch him in action here with video footage). Fallon didn't even make it to the Commissioners' debate on time and was ridiculously late because of his "hospital tests." Fallon is in poor health, and the last thing he should be doing is trying to run a county! Click here to find out his crazy story.
Over to the right of the flier under "Flathead First also endorses," go to the bottom where it states, "Most are opposed in the primary by divisive candidates supported by fringe extremists." What these RINOs really mean is their opponents understand and follow the Constitution (both Montana State and U.S. Constitutions and are expecting elected officials to serve 'We the People' because that' their job) while 'Flathead First' candidates are throwing around dialogue like 'nonpartisan' and quoting RINOs like Marc Racicot!
When you vote in the June 7th primary, remember this, these people are full of deceptive 'double speak' and will not look out for your best interest.
Heck, their whole website is comprised of unaccountable mumbo jumbo. Steer clear Flathead County. Vote NO on anything that comes out of 'Flathead First.'